Facebook groups are huge. We've grown our
Marketing Solved group
to over 17,000 members using the strategies in this article. There's groups for just about everything you can think of from Photography to SEO to Sales and Hummingbirds. Some groups have a few hundred members while others have thousands and thousands of active participants. Imagine having one of these groups with active members – interested specifically in what your business solutions provide. Sounds like a good match. right? IT IS! Now before I jump in,
be sure to join my Facebook group
where you'll be able to network with thousands of other business owners and have unlimited opportunities to sell your products or services.
Related
:
3 BRAND NEW STRATEGIES TO GROW YOUR FACEBOOK GROUP
One of the best things you can do for YOUR business is to create your own Facebook group.
It's one of the most effective ways of establishing expertise AND a database of leads and potential buyers.
You might be thinking, no way…I don't have time to create. promote and manage a Facebook group. Plus provide value, build relationships, and be active every week. I hear ya! This is one of those things that if you put the effort into, it will pay you back double your investment. TO me – that's worth it!
Don't forget to grab the FREE Weekly Done For You Social Media Planners by clicking the link below!
Let's start by going over what you can use your Facebook group for and then I'll give you my top secret tips to help you grow a group QUICKLY so you can start seeing results as soon as possible. 10 Things you Can Use Your Facebook Group For:
Building Relationships
Growing a Community
Establishing Yourself as an Expert
Share your Blog Posts
Drive Traffic to your Website
Grow Your Subscriber / Email List
Launch New Programs / Products
Host Trainings
Find Partners
SELL YOUR PRODUCTS
Ok, there's a lot more but that's just the tip of the iceberg! Now that you know there are ENDLESS opportunities you can use your Facebook group for, let me give you the PROVEN strategies to growing your Facebook group quickly. I say proven because these are all strategies I've used and still use so I know they work!
Lets dive in:
1.
Post the link in your social media profiles
– every single profile! Facebook, Twitter, Instagram, Pinterest, LinkedIn, YouTube…ALL of them.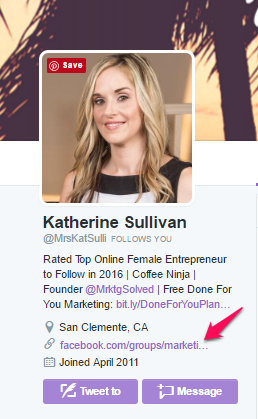 2. Record a video and promote it in the video
 3. Create Social Media post promoting it – You can do this on your personal profile AND your Facebook pages!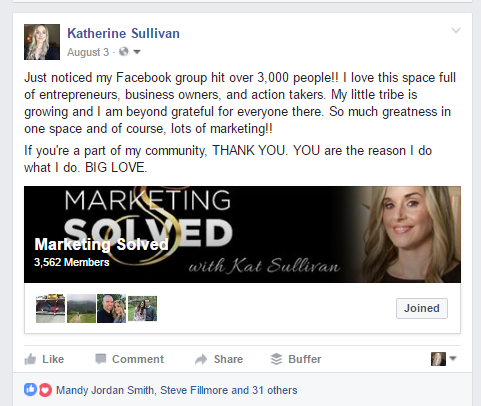 4. Email Your List and Invite them to Join! I have a welcome sequence that sends a specific email inviting them to join my community.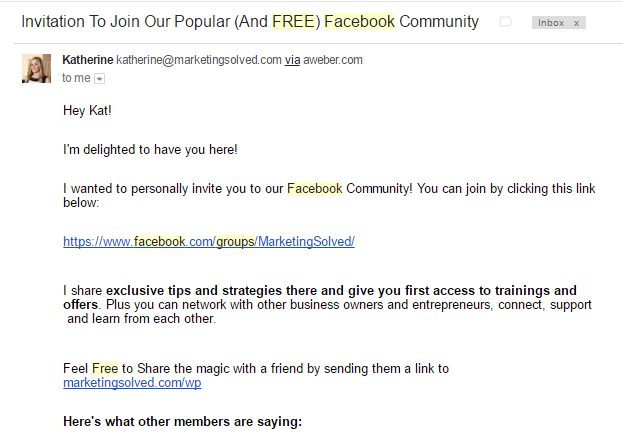 5. If people subscribe to your email list, send them a welcome email with a link to join your group!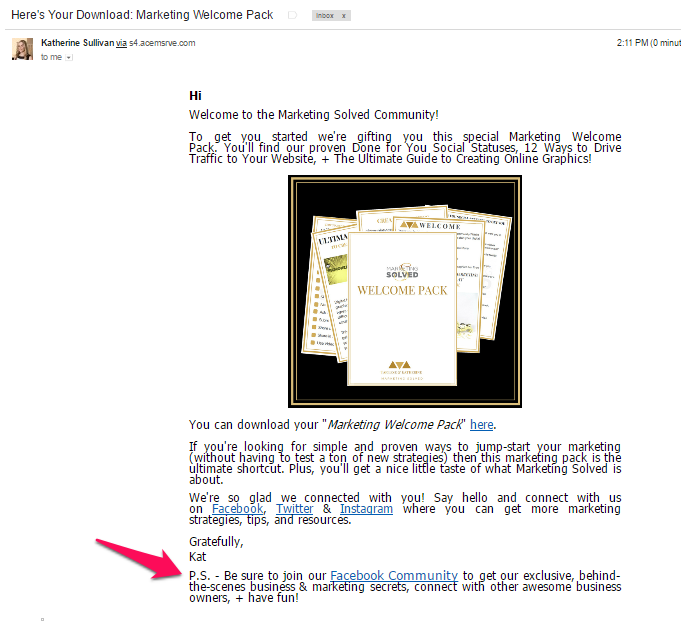 6. Create a RESOURCES page and list it there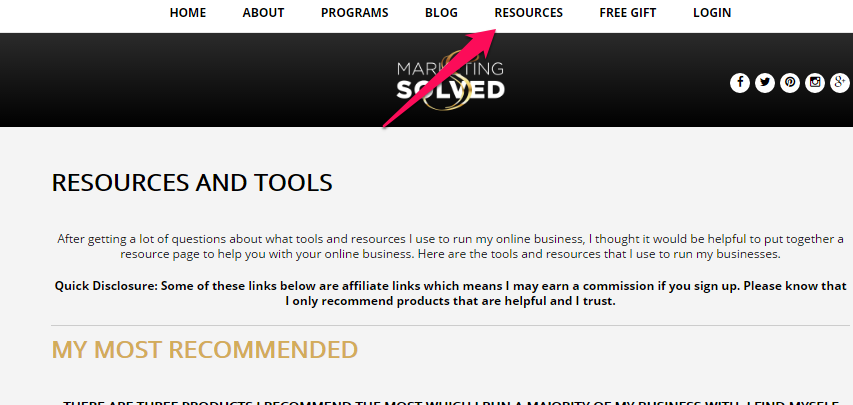 7. Thank You Page! If people are subscribing to your list or buying products, send them to a THANK YOU page and list your Facebook group there.
8. Use a REDIRECT page
. This is my TOP SECRET and highest converting strategy. When someone opts in for a discount or a webinar, you can set your redirect page and automatically send them to your Facebook group where they can join.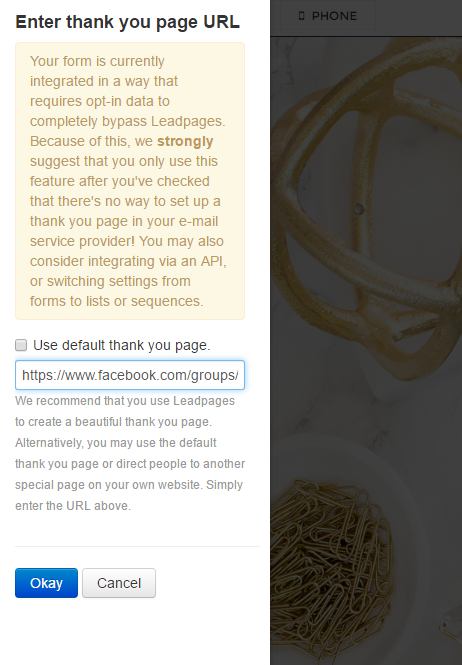 9. Write a blog post promoting your Facebook group!
Like I'm doing here. This is another great way to get in front of a new audience and attract more people to your group. You can use this piece of content and promote it on Pinterest, Instagram, and Facebook to draw an even larger crowd! There you have NINE proven strategies to help you grow a Facebook group quickly. Next we'll cover how to use that Facebook group to really grow your business. Use your assets and remember to post about your group MULTIPLE times. People need to see you consistently and you have to make more than one offer to get them to join.
If you're looking for an easy solution to getting the most out of your social media, consider using a done for you service like Tassi where you can get a premade monthly marketing calendar, done for you graphics (You can even add your logo to brand them!) and use the trackers and worksheets to ensure you're hitting your monthly goals. Learn more about this service here.